Rainbow Roses Special Offer!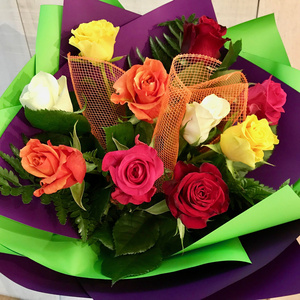 The first roses of spring, from our own nursery in Mosgiel, are now blooming. We're so happy to see them and know that you will be too sooooo we've put together a special offer.
- a bouquet of 10 medium-length roses (in our choice of toning mixed colours)
- AND put them in a disposable vase (for convenience and pizzaz)
- AND a box of 4 handmade chocolates (worth $9.50)
for $60. Delivery is extra and will depend on area.
Do have a look at our Mosgiel-grown roses - they're BEAUTIFUL.
Find the offer on the bouquets page.
Not Valentine's Day Special - save $30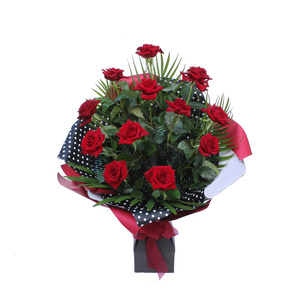 REALLY surprise the one you love with a dozen gorgeous long stem red roses when its NOT Valentine's Day. And save $30 with our special offer. To order visit our bouquets.