Our gerberas are loving the Spring and producing lots of beautiful flowers so we have a special offer for you. See our bouquets page.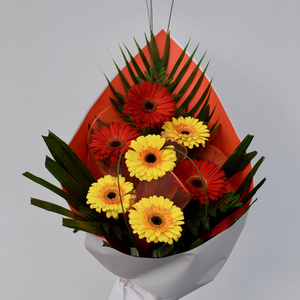 Our own, Mosgiel grown gerbaras are loving the longer, brighter days and have produced lots of beautiful flowers, so we have created a special offer so you can enjoy their happy faces too. See our bouquets page for details.
Some more beautiful gerberas, this time as a round bouquet.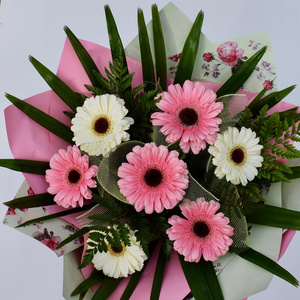 We can create both round and upright bouquets from these lovely, showy flowers.